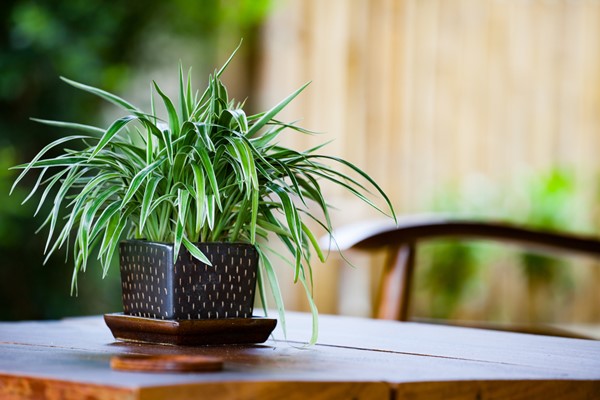 Many people spend most of their times indoors and don't pay attention to the quality of air that they breathe in. Some also do not consider the quality of the air as something important until it becomes an issue. According to the findings of NASA, indoor air pollutants form part of the top risks to public health.
Indoor air is sometimes stagnant with poor ventilation, and this gets neglected because it doesn't seem like an issue. Stale air can cause sickness or make you feel uncomfortable. Cleaning the air around the home can be done using a natural and easy method. The trick involved in improving the air quality of a home or office has to do with the use of houseplants. Some houseplants help to improve the air quality of our space.
Looking at the houseplants ordinarily, they seem like they are not doing anything, but they are performing an air-purifying function. They work at improving the quality of our air by taking in carbon dioxide and other particulates from the atmosphere and release the much-needed oxygen into the environment. Here are five plants that improve our health and wellness that also require little shade, water, and care:
Aloe Vera
Aloe Vera is an important, all-purpose plant that is easy to maintain. The plant thrives well, and its leaves can be used to treat wounds and sunburns. This plant can grow to about three feet without much demand for water – you can decide to water the plant once in a week or two, and it won't be adversely affected.
Spider Plant
The Spider plant is ideal for those without green thumbs. It is one houseplant that is easy to grow and maintain. The plant thrives in bright and indirect light. It removes harmful formaldehyde as well as xylene from the atmosphere and keeps air fresh, especially where the ventilation is poor.
Garden Mum
The Garden Mum plant purifies the air, removing harmful gases like benzene, ammonia, Xylene, formaldehyde from indoor air. They are well-known, inexpensive, and can be planted outside once they finish blooming.
Bamboo Palm
The Bamboo palm requires full sun as well as a bright light to flourish. They grow as high as 12 feet, removing a considerable amount of impurity from the air.Peace Lily They are perfect beginner plants that produce attractive white blooms and flourish without much care. They purify the air by removing trichloroethylene, benzene, formaldehyde, and ammonia from the air.
Visit your local gardener today to choose a house plant to keep your home air fresh.